The Jacquet Family History Website
The Long awaited release of the book:
"The Sons & Daughters of Jean Baptiste Jacquet" - Volume 2
Is now available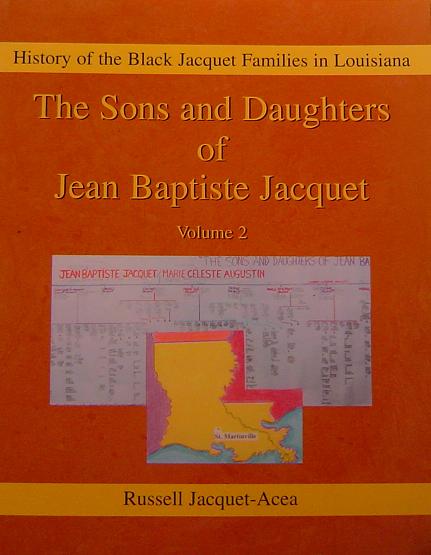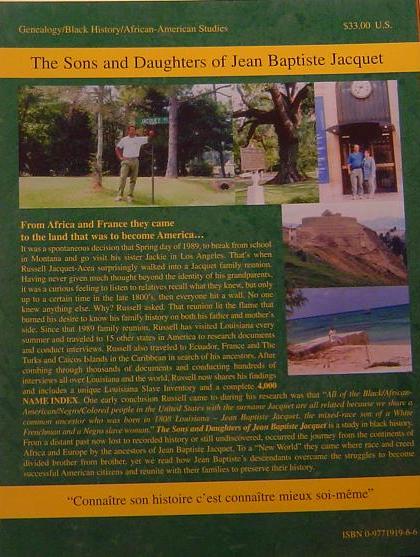 Volume 2: 396 pages. Includes a 4,000 name index, photos,
illustrations, charts, research and family history from
Louisiana Creole & Acadian history;
French, Ecuador, Turks & Caicos Island research.
$33.00 includes the Volume 2 book, a copy of VOLUME 1 on CD
and FREE POSTAGE;
call or write for discount prices on multiple books
send check to Russell Jacquet-Acea,
***Seattle Mailing address***:
3703 S. Edmunds Street, #205, Seattle WA. 98118
email address: rjacquet2@msn.com
The Volume 2 book is also available on Amazon.com
CLICK HERE for more Book order info for Volumes 1 and 2
Excerpts from the Jacquet Family History Book
(CLICK ON THE BOOKS TO GO PLACES)
Table of Contents and Opening Pages - Volume 2

1st Page of each Main Chapter - Volume 2

References and Name Index - Volume 2

Jacquet Photos for Volume 2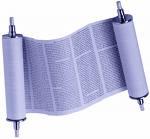 Excerpt pages from the book to read from
Jacquet Extended Family Photos
BERARD Family Photos TRAHAN/DUROUSSEAU/HONORÉ Family Photos

email the author: rjacquet2@msn.com
***New Books***Soon to be Released by Russell Jacquet-Acea:
A New Series on the Subject of:
"Genetics and African Genealogy"

Soon to be Released:
Book 1:
"Akhenaten and Biblical Joseph:
Bringers of Monotheism to Egypt":
An Investigation into Unsolved Mysteries of the Amarna Age"
Scholarly Papers are at http://independent.academia.edu/russelljacquet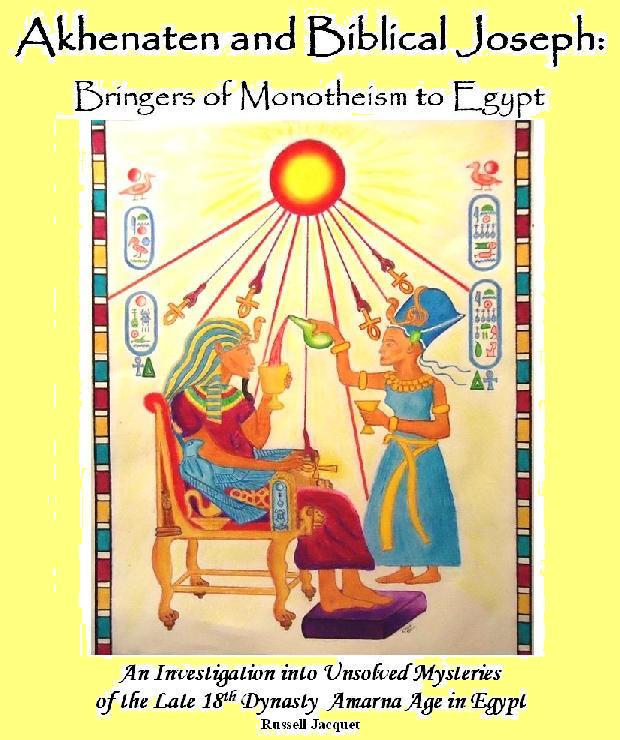 <>
This investigation into solving many thus far unsolved mysteries which have baffled Egyptologists and Biblical Scholars for Centuries of this great 18th Dynasty in Egypt includes a re-evaluation of:
"The Chronology of the late 18th Dynasty in Egypt: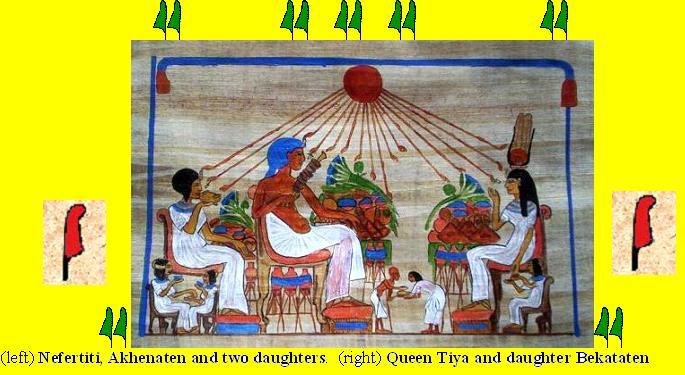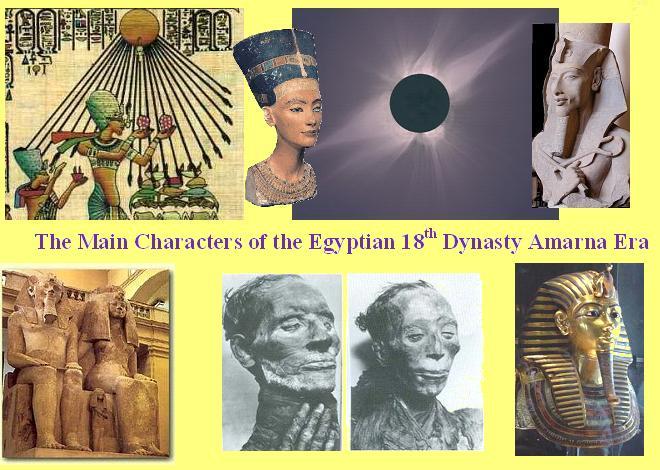 (still in draft stage but) CLICK HERE for Table of Contents of Amarna Book
CLICK HERE for Previews of Unsolved Questions and Mysteries from 18th dynasty Amarna Era now solved

(Coming in the Near Future:)
Book 2:"Joseph and the Israelites in Egypt": A Common Heritage
Between African, Egyptian and Hebrew Genealogy
Book 3:"Out of Africa and onto Every Continent on Earth"

Book 4:"The Lost Tribes of Israel in Africa"
Multi-Media Lecture Presentations are available on ALL FOUR SUBJECTS by the author