BIOGRAPHY OF THE AUTHOR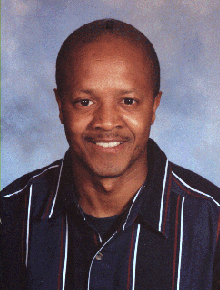 Professional and personal information:
Full name: Russell LaMar Jacquet-Acea
Ethnic heritage: "FEANA" = French - Ecuadorian - African - Native American (Sioux and Quichua) - Does that cover it all or not?
Birthplace: New York City, Harlem hospital, 12 Nov 1952@1:24pm.
Political Affiliation: "IDR" = an Independent Democratic Republican.
to view horoscope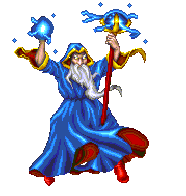 click on "Merlin"
Education:
B.A. - Music major/Astronomy minor from S.U.N.Y Oswego
M.S. - Physical Education - Emphesis in Exercise Physiology/Coaching from Montana State University;
Preschool Education - Pan American Montessori Society, Inc. under the direction of Madam Elizabeth Caspari, who was a direct disciple of Maria Montessori.
Presently working and learning about Sustainable Home Building and all types of Green technology at the Angels Nest Retreat in Taos, NM (www.worldsnest.com)
27 years experience in the field of education.
Previous 14 years in Seattle (1992 - 2006) as a Music/Physical Education/Astronomy teacher, coaching basketball/track & field.
Astronomy class website (myself as webmaster) is still online for viewing and learning at: www.geocities.com/rjacquet.geo
Previous subjects taught: math, science, history, spanish, concert band, jazz band, chorus.
Foreign languages spoken: Spanish, little bit of French, some German and Italian. can read some Hebrew & Greek.
Religions studied: Christianity, Judiasm, Kabbalah, Buddhism, Hinduism, Islam, Teachings of the Ascended Masters.
to view Astronomy Class Web site

Click on the Spinning Earth
HOBBIES:
Music, Art, Astronomy, Astrology, Metaphysics, Genealogy, Writing...
TRAVEL - All 50 USA states including Hawaii & Alaska; Puerto Rico(74,'03); Canada('75,'87,'90,'95,'98,'99,'00,'01,'06); Mexico('83,02); France('88,'98.'99,02); Switzerland('88,'98.'99); Italy('88,'98.'99,02,07);Germany('88,'98.'99);Netherlands('88,'98.'99,'02);Denmark('88); Sweden('88); Norway('88); Austria('88,'98); England('88,'99,02,'06); Belgium('88); Spain('98); Scotland('99); Greece('99); Ecuador('97); Australia ('02), Turks & Caicos Islands ('03,'04)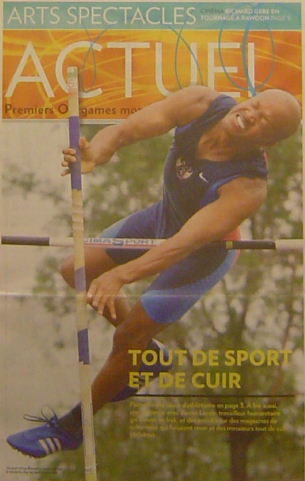 Track & Field participation - Hurdles, Pole Vault, Pentathlon, Decathlon:
Indoor 60m hurdle National Masters Champion (1993, Bozeman Mt.)
Outdoor Pentathlon National Masters Champion (1998, Orono Me.);
Friendship Games Decathlon champion (1998, Amsterdam, Netherlands);
Outdoor Decathlon National Masters Champion (1999, Grass Valley Ca.)
Outdoor Pentathlon National Masters Champion (2001, Baton Rouge, La.)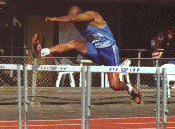 Spectator sports
Favorite Sports teams:
MINNESOTA VIKINGS, BOSTON RED SOX, NORTH CAROLINA TARHEELS basketball,
NEW YORK METS, NEW YORK KNICKS,
Favorite adopted teams: SEATTLE MARINERS, SEATTLE SEAHAWKS, SEATTLE SUPERSONICS,
WASHINGTON HUSKIES, MONTANA STATE BOBCATS, UCLA BRUINS basketball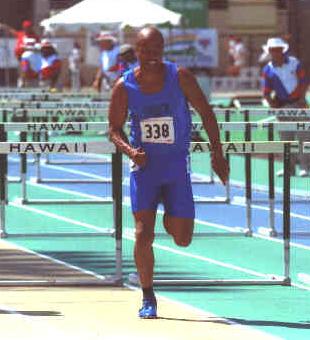 Space Trekkie
Favorite Television Shows:
Stargate, Stargate Atlantis, Babylon 5, Star Trek, Star Trek Next Generation, Deep Space 9, Voyager... (ok, so I'm a space junkie!)
ESPN Sports news and games
Writting:
Books written:
"What's Wrong With the Music?"
"The Mark of the Beast - 666"
"The Sons and Daughters of Jean Baptiste Jacquet" - A History of the Black Jacquets Families in Louisiana.
"Operations & Maintanance Manual for the Angels Nest Retreat."
Wrote dozens of Astronomy Articles as Guest Writer for the Pierce County Dispatch Newspaper (2002 - 2006)
New book to come out in 2008" "Genetics and African Genealogy."
To go back toFamily History Web site
Click on the Jacquet History Book